Korn Ferry Leadership Architect: KFLA
Korn Ferry has launched a new Global Competency Framework, a merger of Lominger International, PDI Ninth House and Global Novations.  Continuing the pedigree, the KFLA framework builds upon best practices and on-going research.  This up to date competency framework has been designed to work with you to identity those competencies that are mission critical to organizational levels, functions, roles, industries and your business challenges. Click here to learn about the Four Dimensions of Leadership and Talent
This new iteration of the Leadership Architect continues to support the critical needs of attracting, building and retaining talent, keys that are essential to the long-term success of your organization.
With Korn Ferry Leadership Architect™, the new Global Competency Framework, you will be able to align your organizational talent, develop and activate a robust talent management strategy, and build a solid foundation for sustained talent advantage.  All vital to sustaining your business advantage.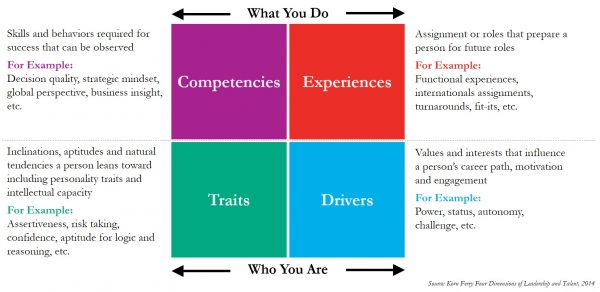 Why implement and integrate the new Korn Ferry Leadership Architect™
Organizations perform better when they update their leadership competencies ANY time there is a major shift in the business (new strategy, new CEO, new division, new product line, new geography) and in lieu of any major changes every 2-3 years
Leverage Korn Ferry's most up to date research, data, products & solutions to drive impactful talent practices
Our continued investment in innovation
For our legacy Lominger Leadership Architect® users:
The Leadership Architect® library of 67 competencies and 19 Stallers/Stoppers, and Suite of Tools will continue to support your organizational talent management needs
Your investments & competency libraries are still valid
Legacy competency related products/services will continue to be supported
The new Korn Ferry Leadership Architect™ framework offers the most powerful, yet simple-to-apply 21st century competency modeling available today. This global competency framework is built on best practices, learnings, and lessons from the industry's most prominent providers.
Download Korn Ferry's White Paper: Adopting 21st Century Competencies for High Impact Talent
For more information contact us (508.529.6184) or access the Korn Ferry website