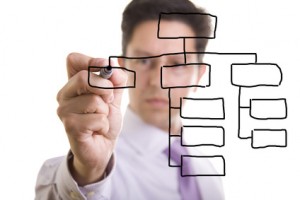 BettSolutions, LLC will work with your organization to align your OD/HR Strategies with your Organizational Objectives.
Our consultative approach uses workshops, assessments and interviews that enable us to describe the current state of your organization's talent as well establishing a set of core attributes and capabilities to support the future needs of your organization.
This organizational talent profile is used to establish action plans for your leadership/executive team to reach their business objectives. The profile can also translated into a competency model to assess the capabilities and development needs of your leadership/executive team.
It is no longer just simply about getting results it is how you use your talent strategy to achieve results, this is what is critical for the on-going success of your business.Working with your executive, line leadership and HR/OD teams we establish a clear understanding of the current organizational strengths and weaknesses as compared against future needs.

From this we develop a competency based talent management strategy to ensure that your organization has the capability to execute on the business strategy.

Organizational Analysis

Identify

organizational attributes and behaviors

based on business strategy and objectives
Develop "

desired state

" profiles for organizations that can be translated into organizational competencies for individual development
Align or translate

values into core competencies

Competency Modeling/Success Profiling

Align competencies to organizational levels to

demonstrate a clear career path

which enable employees to understand what they need to do to advance within the organization
Identify the unique competencies required for each role / job and

create standard competency-based role / job profiles

Culturally aligning the organization and engaging employees are key drivers to successful execution of the business strategy.Working with your executive, line leadership and HR/OD teams we help your organization to clearly define and articulate its culture, and establish action plans to better engage your employees.

Engagement Management
Culture Assessment