Korn Ferry Hay Group (formerly Lominger International)Certifications
Talent Programs to Drive Business Performance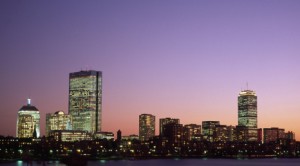 As your New England Korn Ferry Hay Group (Lominger) Associate, BettSolutions, LLC provides Leadership Architect certifications needed to implement the tools to build an integrated talent management system.  Korn Ferry Hay Group certifications provide you with the research-based and experience tested solutions to implement best practices in your organization.
BettSolutions, LLC can bring all Korn Ferry Hay Group (Lominger International) Certifications in-house or via video-based solutions.  All Leadership Architect programs can be customized to fit the needs of your organization. For on-site facilitation and customization information, please contact us.
Those of you who have been previously certified in Lominger International's Leadership Architect® 101, VOICES® 360 and Interview Architect® are 'grandfathered' into the Korn Ferry Leadership Architect®.
Certifications from BettSolutions enable you to:
Gain the foundation, best practice, and application transfer for building a competency based talent strategy
Learn from your New England Korn Ferry Associate, a consultant and practitioner with over 20 years of experience with the Leadership Architect®
Build your network of other practitioners
Competency Based Certifications
Korn Ferry LEADERSHIP ARCHITECT® 101: Competency Modeling – Built on best practices and decades of research, the new Korn Ferry Leadership Architect™ offers the most powerful framework available today. Learn how to implement all 38 competencies or a tailored model within your organization to align your business strategy with your talent strategy.
LEADERSHIP ARCHITECT® 101: Competency Modeling – Based on legacy Lominger International library of 67 competencies, this program lays the foundation for competency based talent management strategy.  This program is also the prerequisite course as you move to more specialized approaches.
VOICES®: Feedback Facilitation – The research-based, time-tested solution for delivering 360 feedback that builds leadership capability at all levels of your organization.
Interview Architect: Competency Based Selection – Implement defensible, structured, and behavior and learning based interviewing methods in identifying the right talent for the job.
Team Architect®: Build High Performing Teams – Maximize team effectiveness by establishing and executing team strategy.
Learning Agility Based Certifications (formerly CHOICES Architect)
Learning Agility Essentials – Gain deeper insight and practices to apply the concept of Learning Agility within systemic talent management and leadership development programs. This program is also the prerequisite for the Learning Agility Assessments.

viaEdge Self-Assessment – Easily and efficiently gauge the potential of large numbers of individuals, with the ease of an online self-administered assessment.
Korn Ferry Assessment of Leadership Potential (KFALP)
Are you harnessing the power of your highest-potential employees and ensuring you're your organization's talent pipeline is prepared to address your succession planning needs? Korn Ferry Assessment of Leadership Potential™ is a research-based solution for identifying high potentials that helps organizations accelerate succession planning and leadership development.
***All programs can be brought in-house and tailored to your specific needs.